Having a functioning car radiator is essential to the life of your vehicle. Knowing the signs of a failing radiator and what to do when it happens can save you time and money in repair costs.
In this article, we'll explore the common indicators that your car's radiator might be failing and how best to address these issues before they become more costly problems.
We'll also examine some preventative measures you can take to ensure that your car's cooling system remains in good working order for years to come.
Leaking Coolant
Leaking coolant is one of the most obvious signs of a failing car radiator – and one that should never be ignored. Coolant, also known as antifreeze, circulates through the engine to help keep it from overheating.
If there's a problem with the cooling system, you may find puddles or stains under your car where the coolant has leaked out. Other tell-tale signs include an unusually hot engine bay or visible steam coming from beneath the hood while driving. If you notice any of these symptoms then it's important to take action immediately.
Have your vehicle inspected by a qualified mechanic so they can assess the extent of damage and recommend appropriate repairs. In some cases, this may involve replacing corroded parts or flushing out contaminated fluid to restore proper performance levels to your radiator system.
Grinding Noises from the Engine
Grinding noises from the engine may be an indication of a failing car radiator. The sound is caused by particles in the coolant that have worn away, causing metal-to-metal contact between components.
If left unchecked, these parts can become severely damaged and cause major damage to other parts of the vehicle. To avoid this problem, it's important to pay attention to any grinding noises coming from the engine when driving your car and take action if you hear anything out of the ordinary.
It's also wise to regularly inspect your radiator for signs of wear or corrosion such as leaks or rust spots and replace it if necessary. Taking proactive steps now can help prevent costly repairs down the road – so don't delay in getting your car checked out!
Overheating Engine
An overheating engine is one of the most common signs of a failing car radiator. It can be caused by several different issues, including leaks in the system, clogged hoses and/or lines, or even problems with the radiator itself.
The most noticeable sign is when you notice your engine temperature gauge rising past its normal operating range. If this happens it's important to take action quickly as an overheated engine can cause serious damage to your car's components and costly repairs down the line.
To prevent such damage from occurring, there are some steps you should take if you suspect that your car's radiator is malfunctioning: first check for any visible signs of coolant leakage; inspect all hoses and lines for cracks or blockages; if necessary replace worn-out parts; make sure that all cooling fans are running properly; finally consider flushing out old coolant and refilling with fresh fluid. Following these simple steps will help keep your vehicle running smoothly so it does not overheat again in the future.
Low Coolant Level in the Radiator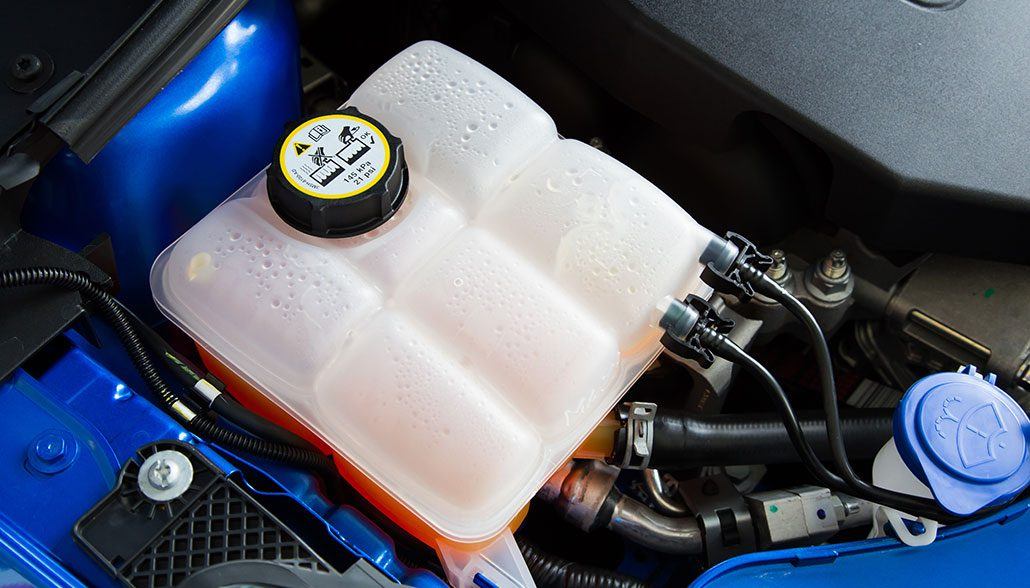 Low coolant levels in the radiator can be a sign of a failing car radiator. Low coolant levels may indicate a leak or an issue with the radiator, such as clogging from debris and sediment.
If left untreated, this could cause serious damage to both the engine and cooling system.
It is important to check your vehicle's coolant level regularly and top it up if needed. In addition to low coolant levels, other signs of a failing car radiator include visible rust or leaks around its edges, corrosion on many parts of the engine, fluid bubbling when idle, overheating during long drives, and loss of power while driving uphill.
If any of these symptoms are present then it's best to get your vehicle checked by an experienced mechanic right away so that they can identify any issues before they become more serious problems down the line.
Conclusion
A failing car radiator can be difficult to diagnose, but it is important to know the signs and take action quickly. If you find any of these signs in your car, then it is time to replace the radiator or have any needed repairs done.
Learn more here about what you should do if your car's radiator isn't performing up to par. Taking care of these issues now can help save you a lot of money down the line and keep your vehicle running smoothly for years to come.