With working from home becoming the norm, more and more people are opting to create comfortable Outdoor Workspace.
The appeal is clear. It's well known that spending time in nature has many mental health benefits.  And working in the sunshine gives you a great chance to get some all-important vitamin D.
But not just any outdoor workspace is suitable for working in. If you don't take steps to optimize your space for working, you could find yourself unproductive, uncomfortable, and unhappy.
So, what do you need to do?
In this article, we'll reveal all. Keep reading for five tips for creating a perfect outdoor workspace.
Choose the Right Space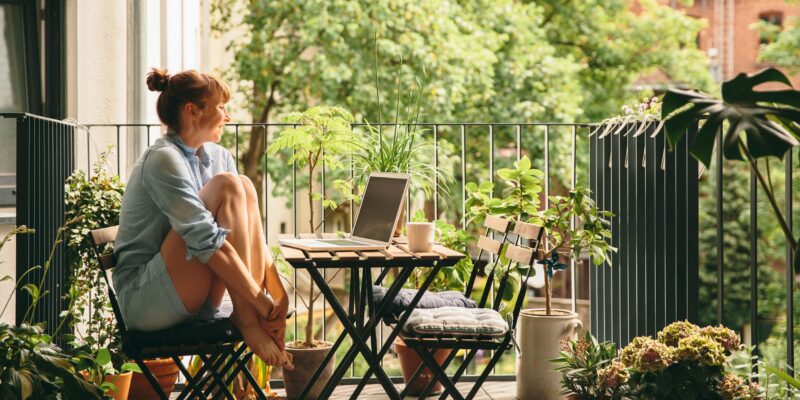 The first thing you'll need to consider is where you should set up outside. Your chosen location will need to strike a balance between helping you feel like you're getting the benefits of being outside and still having access to whatever you need throughout your working day.
For instance, even though you'll be working outside, you'll still need easy access to your house so you can get snacks, drinks, or anything else you need throughout the day.
You'll also need to be in an area with a strong Wi-Fi connection and ample access to wall sockets for plugging in power cables like these from RS. Consider investing in a Wi-Fi booster or extension lead to better facilitate these needs.
Block out Noise
The sigh of the wind, rustling of leaves, and buzzing of bees are all sounds that you look forward to hearing when outside. But you'll need to make sure that there isn't too much noise, or else you might find yourself getting distracted and unable to concentrate on your work.
The easiest solution is to get yourself a pair of noise-canceling headphones. When you need to concentrate on work, you'll be able to put them on and get in the zone. An alternative is to soundproof your space with insulator materials, but this will only work if you have a garden room or similar enclosed outdoor workspace.
Create Plenty of Shade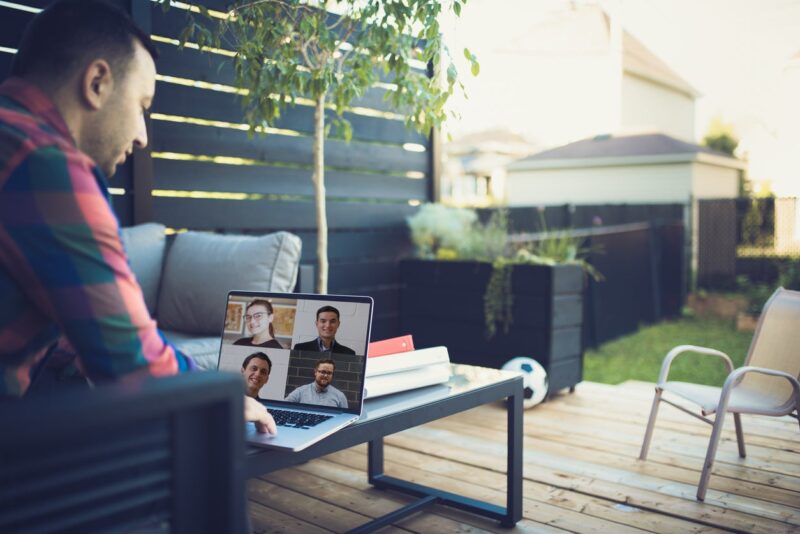 Although being in the sun is one of the major draws of working outside, too much sunshine can hinder your workday. Prolonged exposure can lead to sunburn, heatstroke, and other undesirable maladies. Moreover, it can make it difficult for you to see your laptop screen.
Pay attention to the movement of the sun throughout the day about your outdoor workspace location. You can either adjust your positioning to better protect yourself or invest in screens, plants, or other objects to provide you with some much-needed shade.
Use Functional Furniture
Most outside chairs are designed purely with comfort in mind, letting you recline and lounge around as you unwind amidst nature. While being relaxed is important as you work, there are more functional considerations that your furniture needs to allow for.
Whatever furniture you opt for, it's going to need to support you through a full day of work. Your seating will need to facilitate you sitting upright with good posture. And your worktop will need to be high enough for working from a laptop on.
Prepare for Cold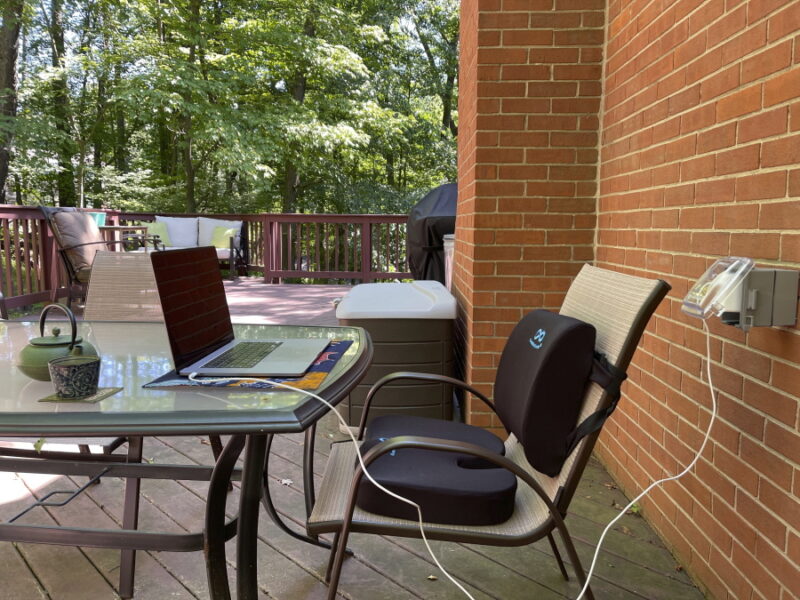 British weather is famously fickle. Even in the peak of summer, you won't always be able to count on it being hot outside. But with proper planning, this doesn't mean that you aren't able to continue reaping the benefits of working outside.
Simply invest in some products to help you keep warm. Whether you opt for an outdoor heater or cozy throws and blankets, you'll be grateful for the option to work in the fresh air, even during a cold spell.
From minimizing distractions to maximizing comfort, there are many factors to consider when working outdoors. But if you follow our top tips above, you'll be well on your way to creating a perfect outdoor workspace.