Are you a beginner motorcycle rider looking for advice on what type of gear to wear? If so, you've come to the right place. In this blog post, we'll provide tips for motorcycle gear that every beginner rider should know. By the end of this post, you should have all the information you need to get the right gear for your biking adventures.
Why Should You Wear Motorcycle Clothing?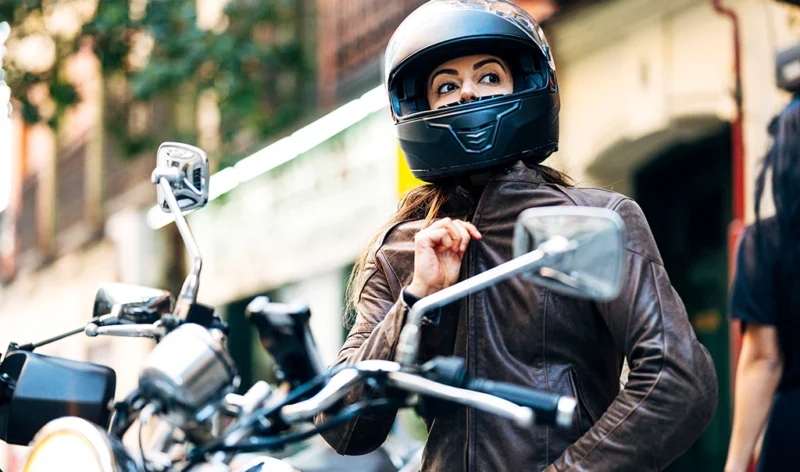 Motorcycle clothing is designed to protect you from the elements and other hazards that can be encountered while riding a motorcycle. By wearing a motorcycle shirt, you'll be able to stay safe while you're out on the open road. In addition to providing protection from the weather, your motorcycle shirt will also protect you from objects that may fly off of a moving bike.
When choosing a motorcycle shirt, it's important to consider your body type and size. Most manufacturers offer multiple sizes so that everyone can find an appropriate fit. Additionally, make sure that the fabric is soft but durable enough to withstand wear and tear. For example, some of the common features of a Kevlar motorcycle shirt include protective sleeves, adjustable straps, reflective details, and absorbent materials for moisture control.
While it's important to wear your motorcycle shirt when riding in inclement weather conditions, don't forget about those sunny days when the wind gusts up! Wearing your motorcycling shirt during these times will help keep you comfortable and safe on your ride.
How To Ensure Proper Fit For Motorcycle Gear?
Motorcycle riding is a great way to get outside and enjoy the great outdoors, but it's important to be safe while you're out there. That's where proper gear comes in. Here are some tips on how to ensure a perfect fit:
First, choose the right style of protective gear that fits your riding needs. There are many types of gear available, including full-face helmets, jackets and pants, boots, and gauntlets. It's important to find the right type of protection for your body and riding style.
Measure yourself carefully to determine your size and shape. Make sure that all pieces of motorcycle gear fit snugly but not too tight or too loose – you want everything to feel like it's part of one seamless outfit.
Get a good feel for the weight, materials, and construction of the gear before buying it. You don't want to overspend on something that won't protect you in an accident or wear out quickly due to poor quality materials or construction manship. Also, be sure to try on all pieces of protective gear before purchasing it – even if you plan on buying it online – so that there are no surprises later down the road!
Always wear full coverage whenever possible when riding a motorcycle – even in mild weather conditions – because collisions can happen at any time! Make sure all clothing layers are securely fastened so they don't flutter around in the wind while you're driving or flying down the road at high speeds: this can distract both drivers and riders from what's happening around them.
And lastly, always replace any worn or damaged equipment immediately–even if it hasn't been damaged in an accident yet! This will help keep you safe while motorcycling and keep your equipment in top condition so you can continue enjoying this great hobby safely into the future!
Bottom Line
As a beginner rider, it is important to ensure that you have the right gear to keep yourself protected while out on the open road. Motorcycle shirts, jackets, gloves, pants, boots, and reflective gear are essential for any ride. So, get out there and hit the open roads with confidence, knowing that you have all the safety gear necessary for an enjoyable ride.